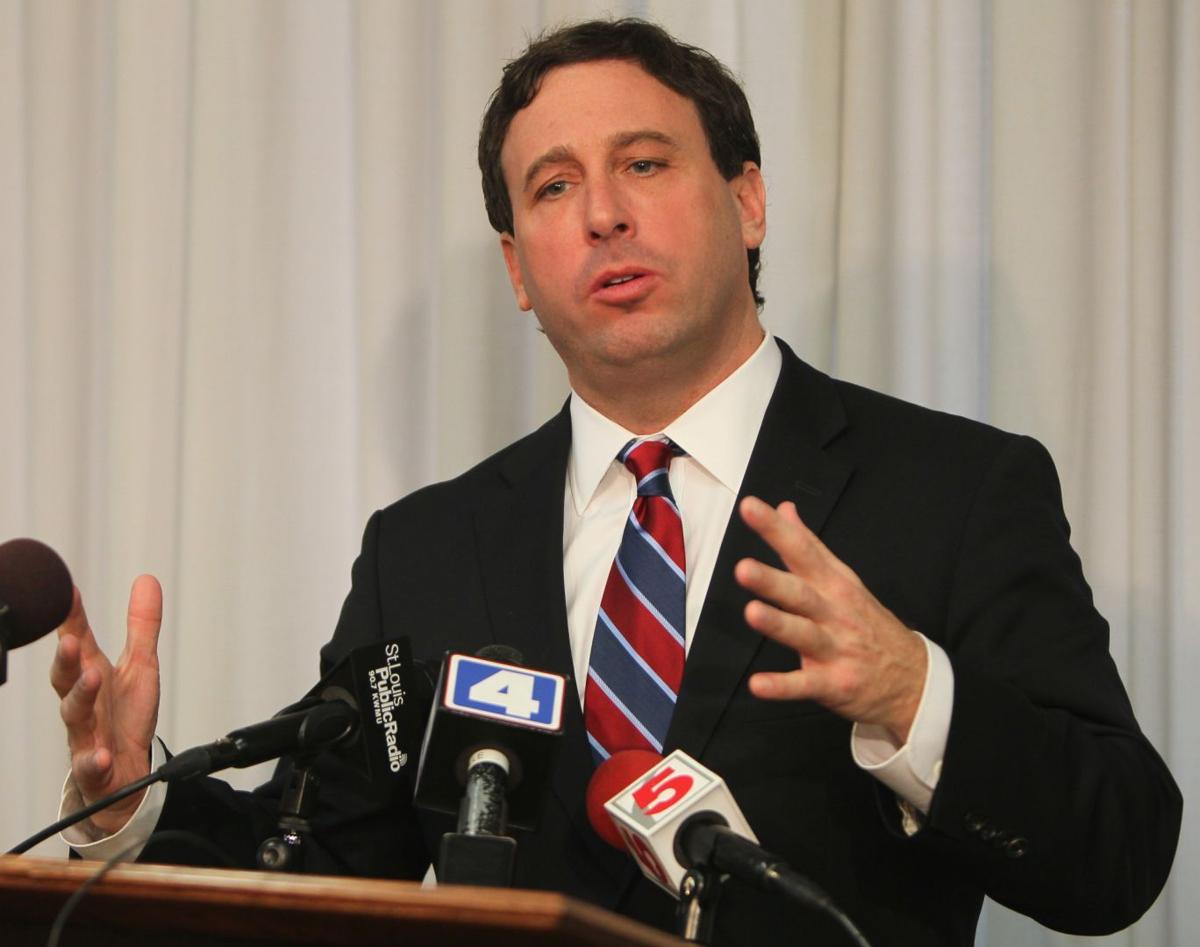 CLAYTON • St. Louis County on Tuesday became the first jurisdiction in Missouri to enact a program aimed at monitoring the sale of prescription drugs, specifically the opioids experts call the entry point to heroin abuse.
The unanimous County Council vote came hours after the Missouri House gave initial approval to a bill that would establish a statewide database to track the dispensing of some prescription painkillers.
The state legislation, which still faces a final House vote, is expected to die in the Senate. Missouri is the only state in the nation without a program to monitor distribution of prescription medicine.
The lack of a statewide monitoring is "terrible for Missouri," said County Councilman Sam Page, an anesthesiologist and the sponsor of the local legislation. "We're the drugstore for America, where drug dealers come to get prescriptions filled because we have nothing in place to monitor them," he said.
The sponsor of the House bill, Rep. Holly Rehder, R-Sikeston, said the absence of a database has turned Missouri into a haven for "doctor-shopping" — patients seeking out multiple doctors for the same prescriptions.
Leapfrogging the state, St. Louis County plans to have the pharmacies within its boundaries enrolled in its database within 180 days. The county estimates an initial start-up cost of about $100,000.
County Executive Steve Stenger will sign the legislation into law at a ceremony Wednesday morning.
Page and Stenger said the county may soon expand the program in partnerships with jurisdictions regionally and across the state. The identity of one the partners is expected to be announced Wednesday.
"I believe, but I can't mention specific jurisdictions at this point, but we have received word from some of the larger jurisdictions surrounding us that they are considering passage of their own bill and will either utilize our database or have their own database," Stenger said. "But there will certainly be linkage with some of our regional partners."
Source: STL Post Dispatch